Travel guide for Munnar
Eravikulam National Park is closed from 21st January 2020 until 20 March 2020 due to the calving season of Nilgiri Tahr.
Munnar is one of the most popular hill stations in South India. It is nestled in mountain range that runs parallel to the western coast of the Indian peninsula, at an altitude of 6000 feet and is located in Idukki district of Kerala.
If you are going to Munnar, please do not forget your jacket! This cool and picturesque hill station beckons nature lovers from far and near. Temperature is between -4 to 30 degree Celsius throughout the year. Munnar is 75 Miles away from the commercial city Kochi (Cochin) and 66 Miles from Kochi International Airport. You must travel through hilly terrains, Neriamangalam reserve forest, tea gardens and finally will reach your favorite hill top destination.
Large tea plantations, forests, hill ranges, valleys and wildlife make anyone fall in love with this place. If you love greenery, come and find a resort inside the Tea plantation and enjoy Munnar.
www.Cutekerala.com has an exclusive Munnar photo gallery.
In this travel guide; we are listing the top 19 tourist spots at Munnar:-
Mattupetty Dam - One of the best point in Munnar
Mattupetty dam is located 13 km away from Munnar. Here you can enjoy the greenish valleys and feel the fabulous climate around which is an ideal picnic spot. This concrete gravity dam is built between the hill ranges and it is used mainly for water storage for hydroelectric projects. This wide dam allows wild animals and birds to flourish in this region so you can see elephants often visit this dam. Dam was huge and the slashing water sound in the lake side and rushing sound on the other side of the dam were very soothing and exciting.
You can enjoy boating provided by the District Tourism Promotion Council (DTPC) or horse riding activities or just sit and enjoy the sound of the lake with the view of ripples forming on its surface and see water which reflects the tea garden around.
Cowboy adventure and fun Park
The Cowboy Park is the joint venture of Fun factory Group and Kerala State Hydel Tourism run by Kerala State Electricity Board. It is located in the midst of sun moon valley of the Mattupetty, offer you world class games and rides for children and youth of all ages.
Cowboy Park is away from the Munnar town's crowd, on the banks of scenic Mattupetty dam, gives a wide variety of fun, sports and 22 adventures rides for you such as 10 Meter Climbing Wall, Pedal Car, Angry Birds, Spanish Bull Ride, V Net, Happy Car, Zip Line 1, Tire Walk, Trampoline, Bucket Throw, Find The Spot, Multivain, Pony Rider, Cricket Simulator, 12 D Rider, and Outdoor Play Equipment.
Entry ticket: 400 Rupees
Timing: 9am - 7pm Everyday
Mattupetty Dairy Farm
Mattupetty is also famous for the Indo-Swiss Farm is dedicated to cattle development and research. This is a highly specialized dairy farm which comes under Indo-Swiss Livestock Project. Hundreds of high quality cattle are reared here and new varieties are scientifically developed. The project was launched in the year 1963 as part of the bilateral agreement between India and the Swiss government.
Echo Point
Echo Point is about 15 km from Munnar (Mattupetty- Kunda- Top station road) and is situated at a scenic bank of Mattupetty dam which got its name from natural echo phenomenon. The water surface between two hills planted with eucalypts tree makes this sound reflection. Try to scream as loud as you can and hear your echo back! It is a best place for relaxation and taking photos. Entrance to this place is controlled by KERALA HYDEL TOURISM CENTRE with an entrance fee of 10 rupees. You can a hire pedal boat for rupees 250 per hour and enjoy the beauty of this fascinating lake.
Kundala Dam
Kundala Lake is very old and beautiful artificial reservoir of a minor arch shaped dam which is about a 20 kilometers drive from Munnar. There is also horse ride near to lake which is also very good. Lake is very neat and beautiful and is a peaceful place you can enjoy longtime in this area with your family or friends. Go for a Shikara boat ride while you are here! You can see this dam on the way to Top Station and it offers some nice views.
Top Station - A Scenic Venue at Munnar
Top Station is a tourist destination about 40 km from Munnar which is 1,880 meters above sea level and located in the Kannan Devan hills. Top Station was a transshipment point for delivery of tea from Munnar to Bodinayakkanur. Top Station derived its name from its being the upper terminus of the Kottagudi Aerial Ropeway. Tea chests arriving at Top Station from the Kundalai Valley were transported by this ropeway. It is being the uppermost located railway station on the Kundala Valley Railway.
From Top station you can enjoy a panoramic view of the mountain ranges of Kerala and the valley of Tamil Nadu and it is simply breathtaking and you may feel that the clouds are just a hand touch away. View from this point you can capture in your camera is like wow. Whole Munnar is full of these scenes but this point adds more charm and it is always a great feeling to be among the clouds.
Sky Tunnel is another attraction at Top Station where you can go to the tip of these large hills. You can get the entry ticket to this sky Tunnel with a fee of 25 Rupees per adult and 15 for child.
Munnar Tea Museum
This tea museum is first of its kind in India located at KDHP's Nullatanni estate in Munnar. The aim of this museum according to its founders is to showcase the growth of more-than-a-century-old tea plantations in this region. Visitors can see various stages of the tea processing and learn about the production of Kerala black tea variants and learn how laborious this tea processing really is. Entry fee for Tata Tea Museum is 75 Rupees. Visitors can purchase different flavors of genuine tea from the factory outlet.
Eravikulam National Park (Rajamalai)- a must visit place in Munnar holidays
Eravikulam National Park is the first national park in Kerala located in Rajamalai hills located at Munnar. Twenty six species of mammals have been recorded in the park including Nilgiri tahr- a stocky goat with short, coarse fur and a bristly mane.
Rajmalai appears beautiful when Neelakurinji flowers blooming every 12 years. Government is providing bus to reach this place. Eravikulam National Park is administered by the Kerala Department of Forests and Wildlife. This National Park is a UNESCO World Heritage Site.
How to book entry ticket for Eravikulam National Park?
There are three ways. First, book your ticket online though Eravikulam National Park website . Online booking should be done at least 2 days before the day of visit. Second, buy the ticket from the ticket reservation counter at Rajamalai, but you may need to spend 2 hours in the queue to get the ticket. Third, there are 200 limited tickets available at Forest office situated at Munnar, if you are at Munnar, just rush to this office and collect your ticket in the morning! You should produce an Identity proof for every 5 tickets.
Entry time starts from 7:30 am to 4.00 pm. This park is closed during February and March due to calving season of Nilgiri tahr. For Indian nationals the entrance fee is 120 rupees for Adult and 90 for child. But for Foreign Nationals it is 400 Rupees. Only 3500 entry tickets are permitted in Eravikulam National Park per day, in which 2625 of tickets are available through online and 875 ticket are available at Munnar and Marayur ticket counters.
Kurinji Trail- Neelakurinji flowers blooms every 12 years and this two hour "Kurinji Trail" walk along the valley of Anamudi Peak brings you the beauty of Kurinji flowers which looks like natural blue carpet. 4 km trek is available for mornings and evenings and can be booked directly at the entrance of Eravikulam National Park. The entrance fee is 750 Rupees for Indians and 900 Rupees for Foreigners.
Marayoor Sandalwood Forest
Marayoor is the only place in Kerala with a natural growth of sandalwood trees. Marayur reserve forest is believed to have about sixty thousand naturally grown sandalwood trees. Good place to click the pictures and if you go during daytime, you can see canopy, which is often loved by the photographers. This forest is on the way to Chinnar Wildlife Sanctuary.
Chinnar Wildlife Sanctuary
Chinnar Wildlife Sanctuary is 50 kilometers away from Munnar and is the best tropical dry deciduous forest with thorny shrub. The road through the forest offers great views of animals. Spotted deer, boar, monkeys can be sighted with ease and the Indian giant squirrel will be seen if you are lucky. Seeing a leopard, tiger, Elephants, Indian Gaur, Sambar in its natural habitat is memorable. Make sure that your camera is ready.
Trekking here is very thrilling and adventurous and you can find lodging nearby.
Rose Garden Munnar
This garden is nicely planted on the hillslope and maintained well with innumerable varieties of flowers and plants, and beautifully decorated in steps amidst vast greeneries of Munnar. It is better to visit the garden in the afternoon while your way back to Munnar from the Top station, to capture moments for photo frames of mind blogging flowers. This charming rose garden takes you to another level in this beautiful green Munnar. One to two hours are enough for visit this place.
Lakkam Waterfalls at Munnar
It is an awesome waterfall with clean cold water lying on the way from Munnar to Marayoor. Lakkam falls is one of the most preferable destinations for the tourists. You can actually get into the waterfalls and take a shower under the fall and can enjoy with your family and friends and take some wonderful pictures. Bathing in this cool water from the heart of earth is pleasurable.
Cloud Farm Camp at Munnar
Cloud Farm Camp is a beautiful forest camping station situated at an elevation of about 7,200 feet above sea level. The location of the camping is very unique hillsides with beautiful view of nature. The camping station is on the mountain ranges and very close to Meesapulimala and Kolukkumalai. The trekking or walking to the camp starts from the place called Ellapetty which is 30 kilometers away from Munnar. You can see the amazing view of Bodinayakannur town of Tamil Nadu from this forest camp.
You will stay in the tent and the organizer will provide you dinner and breakfast. Natural water from the streams is used for bath rooms and refreshing. You will feel close to the real nature and away from the modern things such as electricity, Wi-Fi and air conditioners. You can see the charming sunrise from your tent and it makes you more energetic. Temperature here is always below 25 degree and a camp fire to make you warm. You can enjoy trekking inside the deep forest to see the vast and beautiful forest. You will feel and experience the birds and animals in the thick forests. But you will be safe because expert guides are with you.
We would like to remind you that it is plastic free zone. Please make sure to bring some table salt, jacket, leather shoe, and blanket.
Tree Houses- Exotic location to stay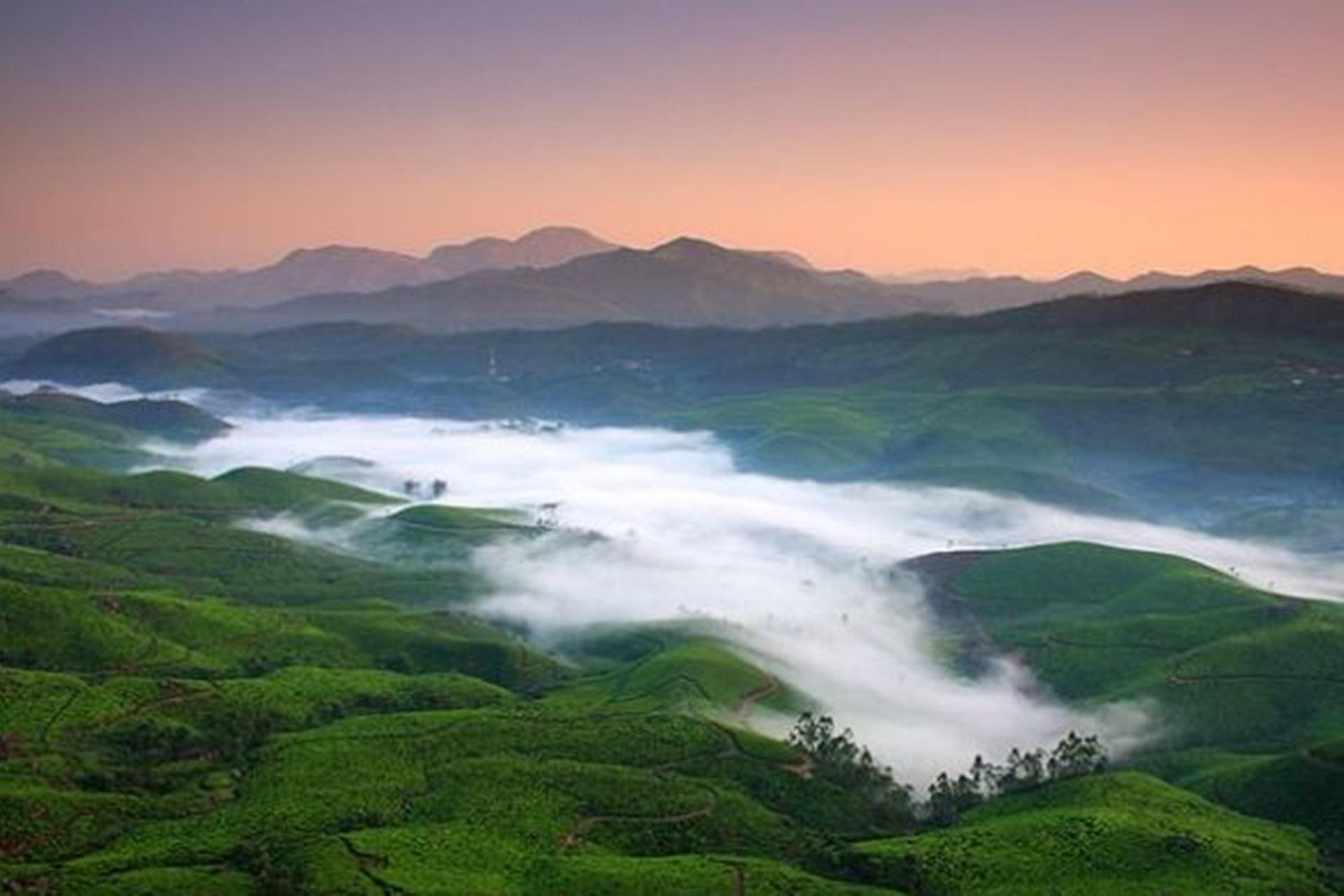 The Tree huts are made of Bamboo or other woods which is placed on the branches of a big tree. All facilities are available inside the hut same as the hotel room. Most of these tree houses are located inside the Jungle as a forest camping spot or inside the tea garden.
Vattavada
Vattavada is the heaven of real farmers who produce wide variety of crops such as apple, orange, strawberry, blackberry, plums, gooseberry, egg fruits, peach and passion fruits. This beautiful green village is located near Munnar in the district of Idukki. The road which leads to Vattavada has plethora of eucalypts and pine trees which gives you an amazing ride.
Fun Forest Adventure Park- Munnar
Fun forest adventure is an excellent theme park located near to Munnar. This is a perfect place for all the thrill seekers, who come to Munnar to enjoy the beauty and also indulge in some adventure sports. Fun forest Theme Park is good for the tourists. If you are visiting Munnar with your kids, just visit this park and enjoy the amazing rides.
Anayirangal Dam- A small stopover between Munnar and Thekkady
This old dam is located in the middle of Tea gardens and forests which is 26 kilometers away from Munnar. The name" anayirangal" comes from native language Malayalam. "ana" means "elephant" and "irangal" means "coming down". That means "elephants are coming down place" and it is true. You can watch wild elephants with very big Ivories while they drink water from this giant reservoir. The scenic drive from Munnar to Anayirangal dam is very nice and many star hotels are located nearby this place such as Club Mahindra-Munnar.
Carmelagiri Elephant Park
If you like elephant ride, just visit this park and get a ride with 400rupees. Also you can feed and take photos with elephants. This park located on the way to Mattupetty Dam.
Meesapulimala
Meesapulimala is a mountaineering location 20 kilometers away from Munnar, which has a peak height of 2640 meters above sea level. The name Meesapulimala means the 'hills of Moustache' derives from the local language. Meesapulimala is also a best trekking location but the duration totally depends on your physical fitness. But it is observed that the trekking will take about eight to nine hours to complete the full route. As you trek through the narrow paths of green peaks the clouds are floating around you and will bring to another world. You may have no words to express your feelings.
Meesapulimala stay and trek program booking: KFDC offers limited entry to Meeshapulimala through their ecotourism program. Book through KFDC website by http://munnar.kfdcecotourism.com. You can book 3 options.
Option 1. Base camp tents at 4000 Rupees for two adults- KFDC provide you with sleeping bags and you sleep in tents. The program includes breakfast, lunch, evening tea and campfire dinner.
Option 2: Sky Cottage at 9000 Rupees- around 500 meters away from base camp - A secluded studio apartment which will blow your mind away. The cost includes stay, trekking, charges for the guide, breakfast, lunch, evening tea and dinner.
Option 3: Rhodo Mansion at 6000 Rupees for 2 adults- another 5 kilometers from base camp with 8-10 cottages. This itinerary includes stay, trekking, guiding service, breakfast, lunch, evening Tea and dinner.
Kolukkumalai
Kolukkumalai is located in the district of Theni in Tamil Nadu state and is about 13 kilometers from Suryanelli near Munnar. Kolukkumalai is highest tea plantations in the world with an altitude of above 7000 feet and with this reason the tea produced here have special taste. The road leads to Kolukkumalai is rugged and rain drenched and can be go by 4 wheel drive Jeep only which gives you unequal experience of off-road travel. The jeep ride is costs 1500-2000 Rupees and may charge 300 Rupees additional for taking to the Neelakurinji view point. There will be additional charge for the Tea Estate also.
How to reach Kolukkumalai?
Route 1: Adimaly- Munnar- Chinnakkanal- Suryaneli – Kulukkumalai
Route 2: Nedumkandom- Santhanpara- Poopara- Chinnakanal- Kolukkumalai
Route 3: Theni- Bodi- Bodimett- Poorppara- Chinnakkanal- Kolukkumalai
Here are some practical suggestions for your Munnar trip:-
September to February is the best time to visit Munnar.
Booking a good hotel at Munnar is very important. There are thousands of 'so called resorts', but most of them may built just to eat your money. So be careful. But once you find a good hotel then you can enjoy.
Hotel location is very important. Hilltop hotels will give you panoramic view of Munnar hills. Try a hotel inside the tea garden.
Find a good travel guide and driver. Since you have to travel through hillside roads, a good driver is very important.
You can find good Jeep rides. This will be a good experience for you riding through hilltops and sharp slops.
If you visit the end of winter season, you can see many waterfalls during your travel, but it will dry up by summer.
If you plan for a wild safari, please make sure that you have permission from the forest department.
Munnar is a good place for elephant safari also.
Hotel Booking at Munnar
Attractions
Chinnar Wildlife Sanctuary
Marayoor Sandalwood Forests
Rajamalai (Eravikulam) National Park
Special hotel deals at Munnar
Best Place to Stay, Awesome
Wonderful honeymoon we enjoyed at Munnar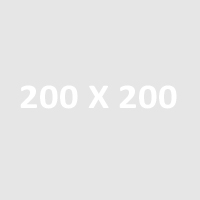 Best Place to Stay, Awesome
Nice weather.