Travel guide for Vagamon
Vagamon hills are situated 1,100 meters above the sea level and is mostly hilly bald with green meadows. It has a cool climate, with the temperature between 10 and 23 °Celsius during summer. National Geographic Traveler has listed Vagamon on their directory of the "50 most attractive places to visit in India". Panoramic view of the lower range, Pine forests, tea plantations, and mist from the valley will give you an unforgettable experience.
Reaching Vagamon itself is an extraordinary experience. The steep road to Vagamon is cut in solid rock with sharp hairpin bends. As you travel your way through green capped hills, the rolling plains come into view thousands of feet below you.
It is the best location for adventure sports such as trekking, paragliding, mountaineering and rock climbing. Vagamon is a favorite location for film shooting. Vagamon is 58 miles away from Kochi International airport and 40 miles away from Kottayam railway station. Nearest town is Erattupetta (16 miles).
www.Cutekerala.com has an exclusive Vagamon photo gallery and video gallery.
Here we are listing the top tourist attraction at Vagamon:-
Vagamon Paragliding View Point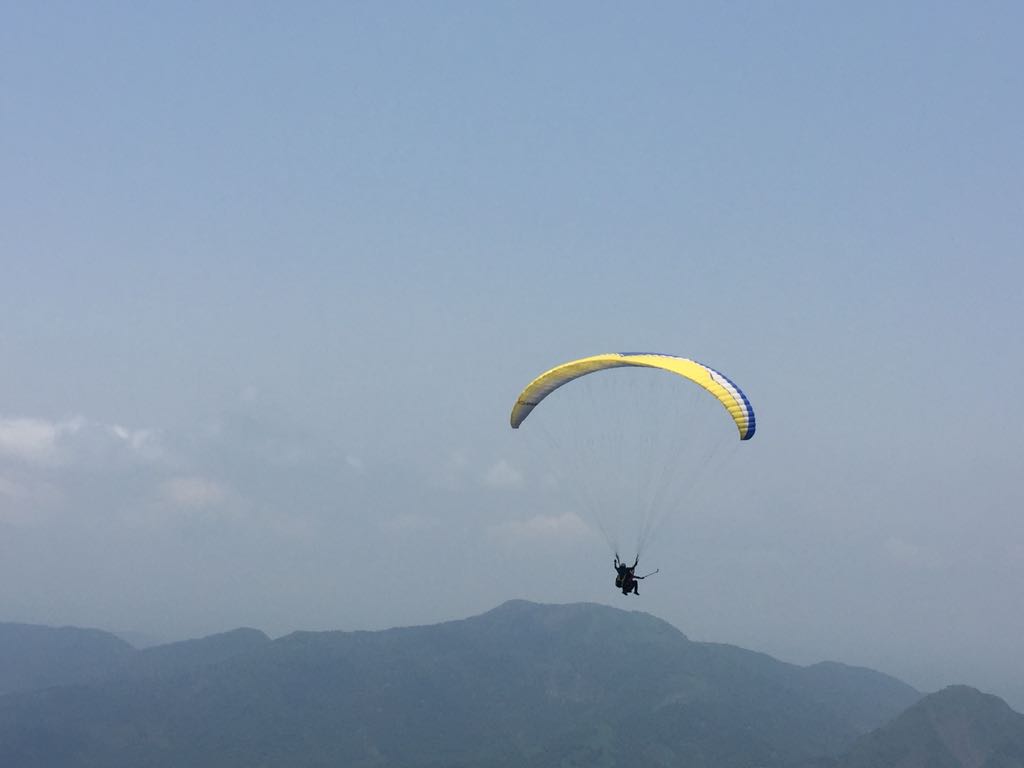 The walkways on the top of the long ranges of steep hills with sharp edges is the attraction of Vagamon Paragliding View Point. View of the valleys situated below thousands of feet from the hilltop is wonderful. You can walk around these hilltop meadows and enjoy the beauty of Vagamon hills. A v-shaped canyon (Mooppanmala), one of the best view points is well acknowledged as the suicide point.
How to book Paragliding at Vagamon? Vagamon is an ideal place for Paragliding. Fly-Vagamon group is providing paragliding service to the guests for 2500 Indian rupees per adult for 30 minutes. As your parachute flying through such steep and attractive mountain side, you feel like weightless. If you visit Vagamon, do not miss this paragliding if you like adventure trips. You can take wonderful selfie photos and videos during your flight and it will be the best collection in your lifetime. An experienced pilot will be with you for your entire paragliding trip so no worries. Please click our Vagamon photo gallery to know more about Vagamon Paragliding.
Entrance to Vagamon Paragliding View point is controlled by District Tourism Promotion Council with an entrance fee of 10 Indian Rupees per adult.
Vagamon Orchidarium and Floriculture Project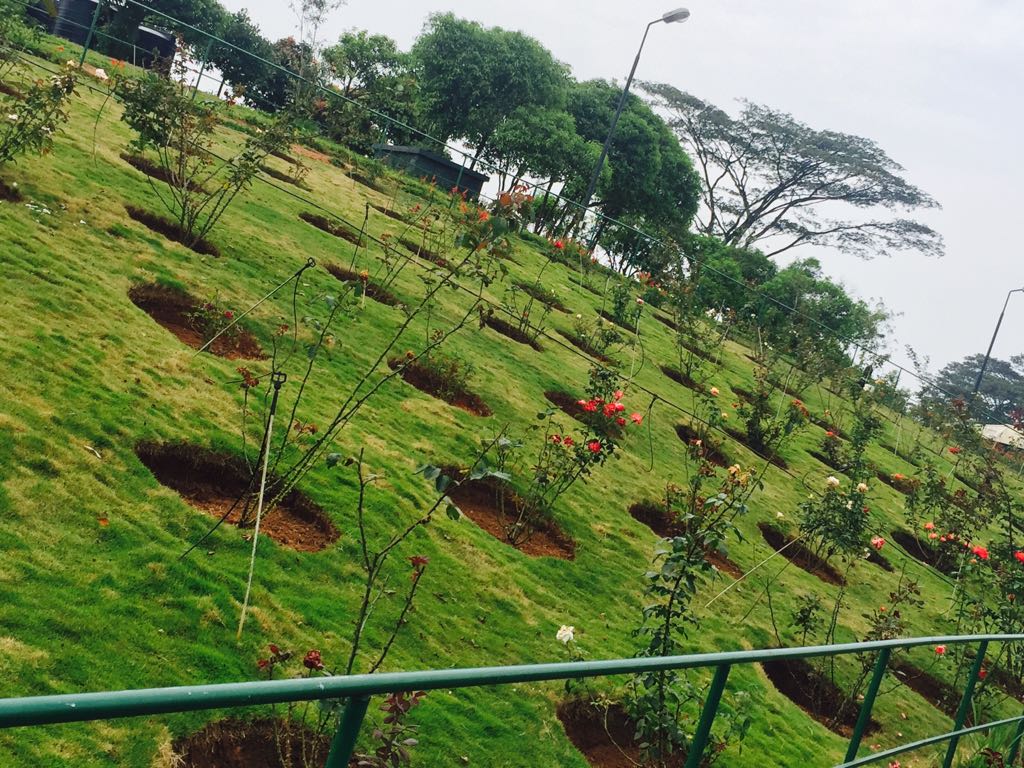 This flower garden is managed by Kerala Forest Development Corporation and the entrance fee is 20 Indian rupees per adult and 10 rupees for child. This 15 hectare small beautiful garden is full of flowers and is a best place for taking photos. Over 3,000 varieties of orchids and 200 varieties of roses are available at the orchidarium.
The sale of forest produce such as sandal powder, lemon grass oil, sandalwood oil, eucalyptus oil and red sandal oil will also be conducted. You can buy blooming orchids and roses here.
Vagamon Pine Forest
A valley having huge lofty pine trees lined in rows and it is one of the best tourist attractions at Vagamon. You can hire a trekking jeep and explore this thrilling forest. The silence and the sound of birds and the greenery is just mind blowing. It is the best place to sit and relax at noon if you visit Vagamon during summer season. Vagamon Pine forest is a good place for photoshoot and instant photo shooting with Pine forest background and photo printing services are available in this area.
Vagamon Meadows- Mottakunnu
The beautiful green Meadow Hills is one of the scenic places at Vagamon which has a lake amidst them. It has for long been a favorite location for shooting movie songs. Entrance to these meadows is controlled by District Tourism Promotion Council with a fee of 10 Rupees per Adult between 8.30am to 6pm. CuteKerala suggests you to visit this place afternoon. Please note that Vagamon Meadows are plastic free zone.
Uluppuni - best place for trekking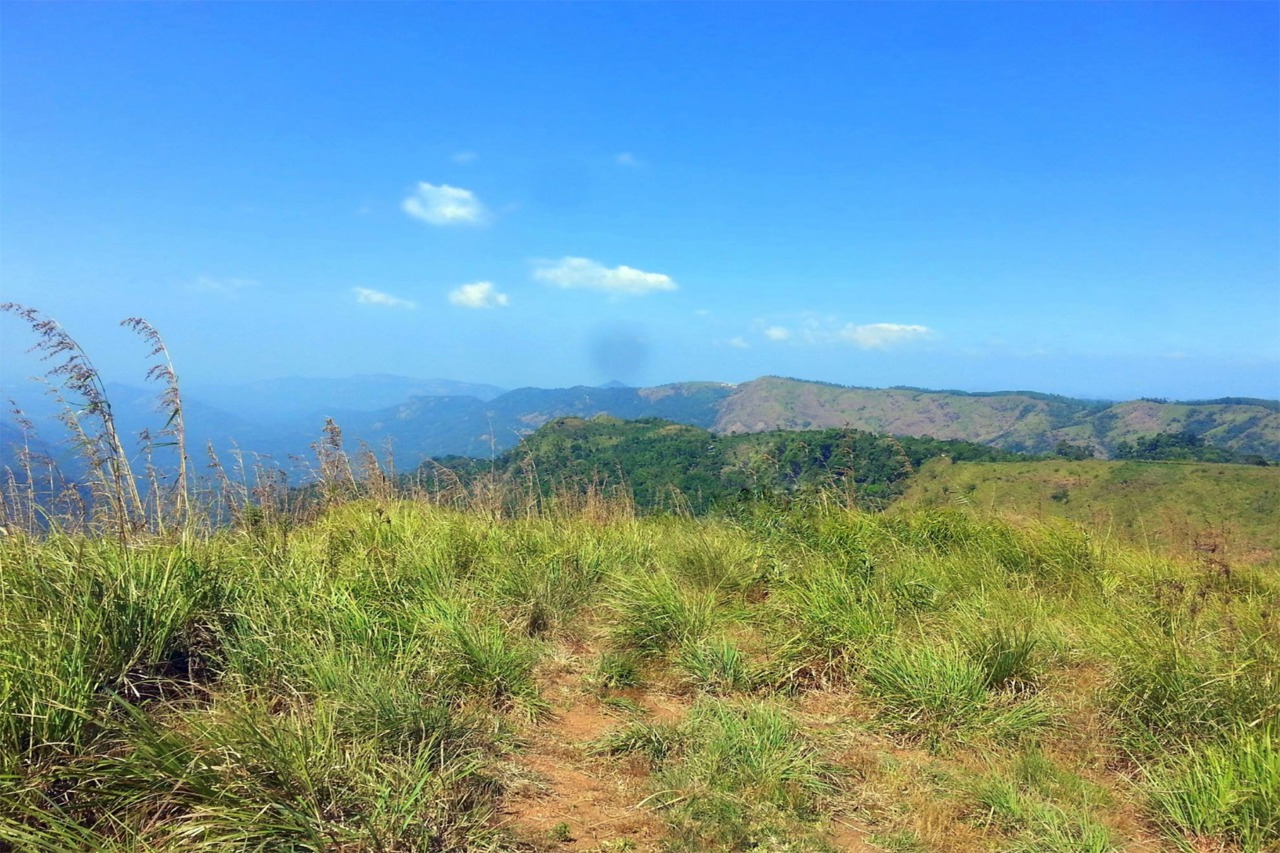 Uluppuni is a beautiful grassy plateau spread across the hills which is located about 5 kilometers away from Vagamon towards Pulikanam route. Many scenes of the movie 'Iyobinte Pushtakam' was taken at Uluppuni.
The major attraction of Uluppuni is the picturesque meadows. whoever visited Vagamon might have seen the real beauty of meadows there. One can see the even better version of the meadows at Uluppuni. A distant view of Kulamavu dam can be seen from here.
Tourist always prefer a Jeep safari to Uluppuni and it will give them unforgettable experience. Uluppuni now a days known as the paradise of off-road driving. How to book Uluppuni Jeep Trekking? Many local Jeep owners provide private tours to Uluppuni. Find one of then when you reach Vagamon and negotiate the price.
Vagamon Tea Plantations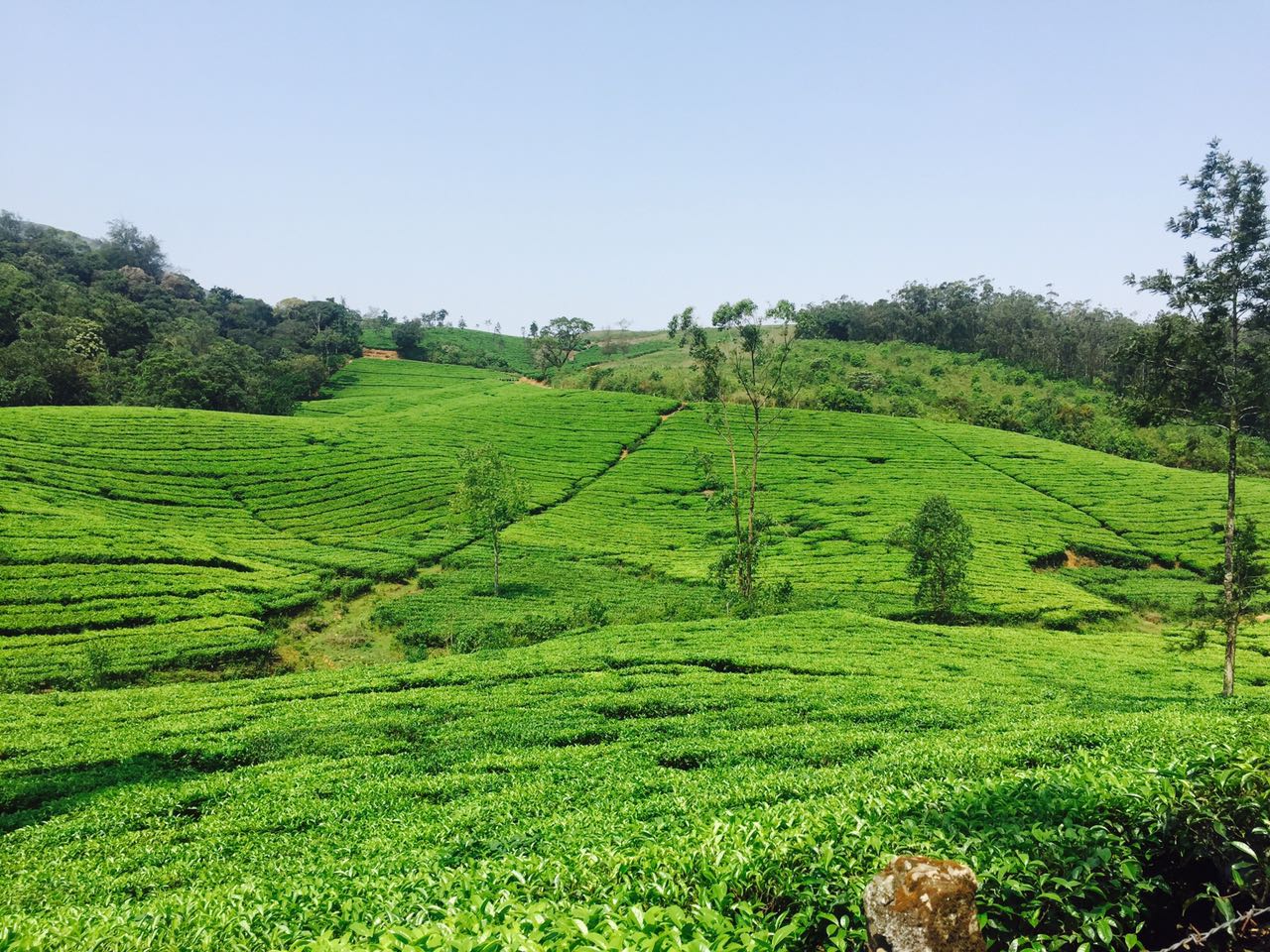 Most of the roads lead to Vagamon is through the beautiful Tea gardens. When the sunlight strikes on the dazzling light-green leaves of tea plants makes a special effect. You can stop your car beside the road and take nice selfies and group snaps.
Vagamon Off-road Trekking
If you stay at Vagamon, just hire a local off-road trekking jeep. The geographic location of Vagamon is well suitable for off-road riding. The experienced driver will bring you though the steep hillside roads, hilltop and valleys and you will enjoy the adventure as well as beauty of Vagamon.
Modern Bull Mother Farm
This farm is managed by Kerala Livestock Development Board. The farm was established in September, 2014, on 84 hectares at Kolahalamedu, Vagamon to produce high-quality bull calves from the highest milk-producing cows. Unfortunately entrance to this farm is closed temporary and we hope it will open soon.
Other tour attractions are Thangalpara and Vagamon Lake.
We wish you a wonderful Kerala trip. Please share with us your wonderful experience and photos.
Hotel Booking at Vagamon
Attractions
Orchidarium and Floriculture Project
Vagamon Meadows- Mottakunnu
Special Hotel Deals at Vagamon